Who we are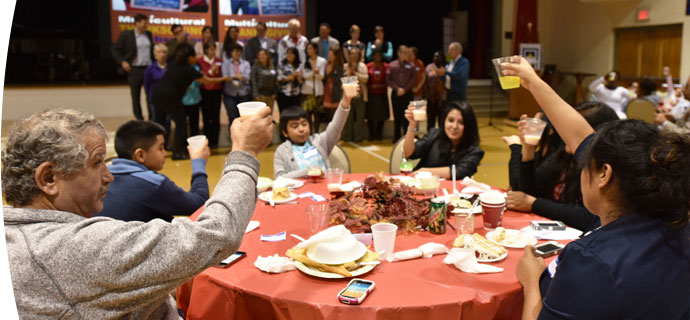 Our Mission
FaithAction International House serves and accompanies thousands of our newest immigrant neighbors, while educating and connecting our diverse community across lines of culture and faith – 
turning strangers into neighbors!
Our goal is to help Greensboro become a model Stranger to Neighbor city, and to share our experience with other communities at this urgent time in our nation's history. North Carolina and many other communities across the US have experienced a tremendous new influx of immigrants over the last decade, bringing significant ethnic, cultural and religious diversity.  We recognize the challenges, as well as the wonderful gifts our new diversity offers.  In the midst of these demographic shifts, we believe each person, each faith community, each community has an important question to answer -
Will we fear one another as strangers or embrace one another as neighbors?
 We believe that when we choose to positively engage our diversity and embrace our newest immigrant neighbors, our entire community benefits.
We may have all come on different ships, but we're in the same boat now – Rev. Dr. Martin Luther King Jr.
Open Monday, Wednesday, and Friday 9am – 5pm. Tuesday and Thursday open 10am – 6pm. (Closed for lunch each day from 1pm – 2pm)