Partner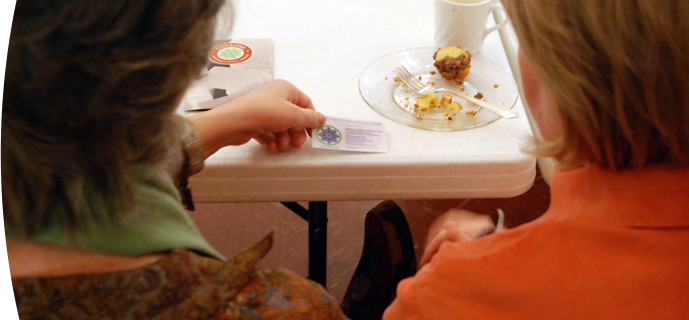 Our work is simply not possible without many wonderful partners in our community who understand the challenges many new immigrants face, and are willing to assist with basic needs such as food, healthcare, furniture, and housing.  Our deepest thanks go out to social service partners including:
The Servant Center
Greensboro Urban Ministry
The Barnabas Network
G-CAN
Greensboro Housing Coalition
Mustard Seed Initiative
Family Service of the Piedmont
Family Justice Center
Congregational Nurse and Social Work Intern Program
Cone Health Network
Lion's Club
We are also thankful to several community partners with whom we have collaborated  to build a more welcoming, equitable, and inclusive community including:
Over 100 Christian, Jewish, Muslim, Hindu, Buddhist, Bahai, and Sikh faith communities throughout the Triad Region
The Center for New North Carolinians and Americorps ACCESS
Church World Service
African Services Coalition
Greensboro Religious Leaders Council
American Friends Service Committee
New Arrivals Institute
The Greensboro Immigrant Rights Working Group
The Piedmont Interfaith Council
The Latino Coalition
The National Conference for Community and Justice of the Piedmont Triad
Greensboro Police Department
Guilford County Schools
Community Theater of Greensboro
Greensboro Human Relations Department
Greensboro City Council
UNCG, Guilford College, NC A&T State, Greensboro College
Moses Cone Health
Finally, we are incredibly grateful to local, state, and regional foundations who have invested in FaithAction's mission and programs to serve our newest immigrant neighbors, and connect our diverse community across lines of culture and faith – turning strangers into neighbors.  Foundation partners include:
North Carolina Council for Women
Susan J. Edwards Foundation
The Weaver Foundation
The Community Foundation of Greater Greensboro
The Z. Smith Reynolds Foundation
Hispanics in Philanthropy
Mary Lynn Richardson Fund
Guilford Greene Foundation
The Tannenbaum-Sternberger Foundation
The Future Fund
North Carolina Council for the Arts
ArtsGreensboro
Please contact Executive Director Rev. David Fraccaro at 336-379-0037, ext 2# or dfraccaro@faihouse.org to learn more about our unique and important partnerships.