Voice Your Values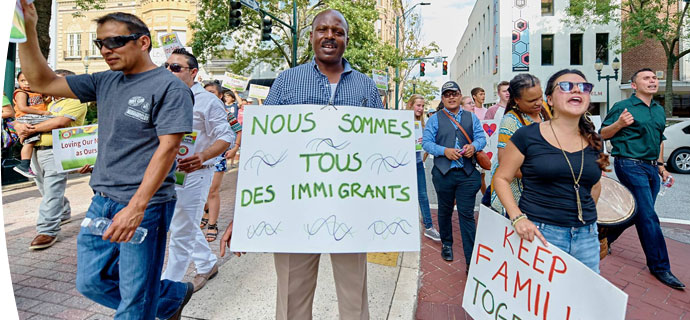 Please take a brief moment to call your elected officials today (see local office phone information below), and ask to speak to the staff person who handles immigration issues.
Let them know that you are a constituent, and name the particular faith and/or cultural community you represent.
Ask for their support of fair and humane comprehensive immigration reform affecting all hard-working, law-abiding, family-oriented immigrants currently living in our country , including support for the following principles:
Create a pathway to legal status, or better yet citizenship, and all the rights therein, for the 12 million plus hard working, family and faith oriented immigrants currently without legal status in the US
Keep families together – end detention and deportation programs that separate immigrant families, and eliminate lengthy backlogs for immigrant and refugee families to reunite
Respect the labor rights of immigrants, and create humane border policies that best serve our interdependent economy and end unnecessary suffering and death on the US/Mexico border
Let them know why these changes are important to you, and that our entire community will be healthier, safer, and more united with fair and humane immigration policies.