Get Involved
Latest News
28 Jun 2017
See more FaithAction news
Volunteer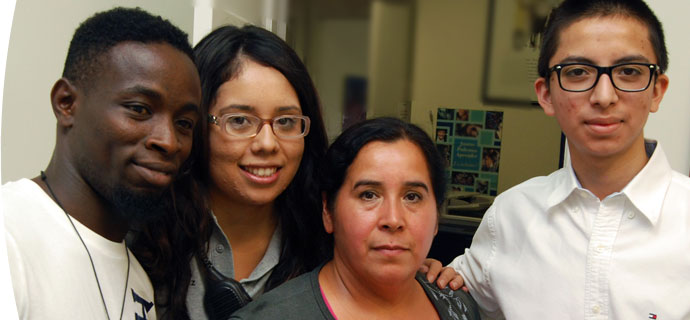 Each year FaithAction relies upon the generosity of community volunteers and interns to help staff best serve, educate and connect our diverse community.  We require all volunteers to attend an orientation that is provided 4 times per year prior to working with FaithAction.  We additionally require a resume and in person interview for interested interns.  Potential areas of help needed from volunteers and interns include:
Assisting new immigrants with job readiness assistance
Accompanying immigrants on health care and other social service appointments
Providing ESL and computer class assistance
Being an ambassador of FaithAction to your faith community
Collecting and organizing food and diaper donations
Participating in our Stranger to Neighbor and advocacy events
Making copies and filing documents for our legal assistance program
Assisting with FaithAction ID drives
Bi-lingual volunteers are especially needed for one on one assistance with immigrants that we serve, and will be added to an "on call" email list as needs arise.  In addition to the orientation, all volunteers and interns will be screened and asked to sign a confidentiality form!
Our next volunteer orientation and training will take place this fall (date and time to be announced soon)!
For more information on current volunteer opportunities, please contact Immigrant Assistance Center Program Manager, Sophia Mosquera at 336-379-0037, ext 5 or sofia@faihouse.org.