UNCGNOW: Making Health Accessible
Date: 28 Apr 2014
Story by Michele Hines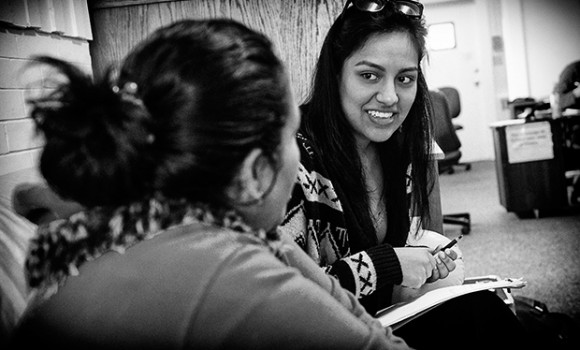 It's a small, nondescript brick house on Simpson Street in downtown Greensboro. No signs or shingles hang out front.
But this house serves an essential purpose. Local immigrants, mostly Hispanic, who would otherwise go without, get low-cost health care here.
FaithAction International House, a Greensboro agency that helps immigrant families transition into the local community, operates the health center for its clients. Two local physicians volunteer here. And some of UNCG's nursing and social work students do clinicals here.
Read the full article here.