FaithAction's diverse and bilingual staff bring tremendous education and experience to the work of serving and accompanying our newest immigrants, as well as multicultural and interfaith education and bridge-building programs. We welcome and appreciate all faiths and cultures at FaithAction, and treat all guests with dignity and respect.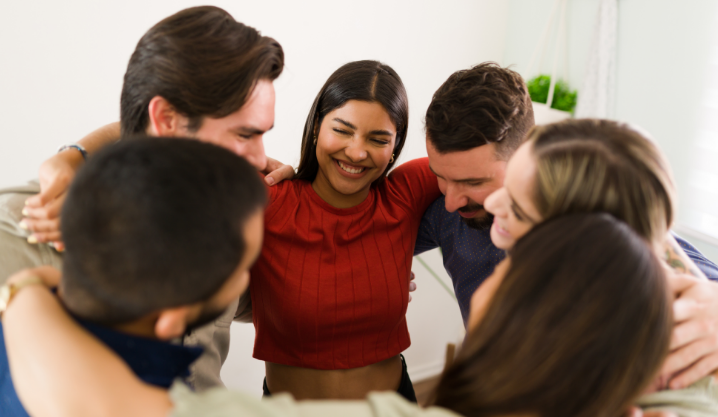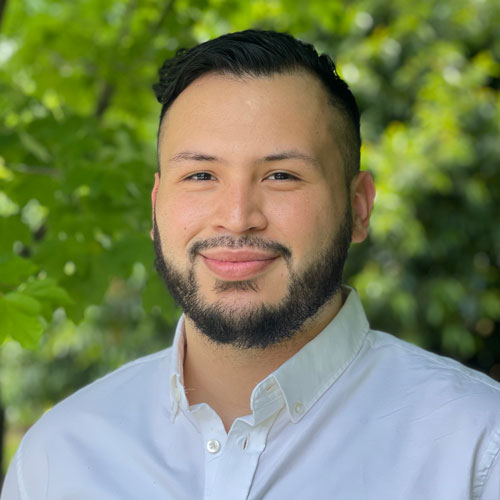 Jose Bernal Munoz serves as the Executive Director at FaithAction International and oversees the daily operations of the organization and staff – while continuing to develop and strengthen community partnerships.
Jose is originally from Mexico and has been with FaithAction for over 7 years. Within his tenure with the organization, he has managed and worked within the Legal Department, the Immigrant Assistance Center, and overseen the administrative and operational aspect of the organization. Through his previous non-profit experiences, he has advocated for immigrant rights and provided direct services to immigrants and refugees.
Jose graduated from Guilford College with a B.S. in Accounting and minored in Community Problem Solving and Latin American Studies. Jose is currently an Accredited Representative with the Department of Justice (DOJ) and a certified Notary Public. He also serves on the GTCC Board of Trustees.
As a first-generation immigrant, Jose strives to address social and economic injustices, and be a voice for marginalized communities. Through his work, he strives to create more inclusive and safer communities.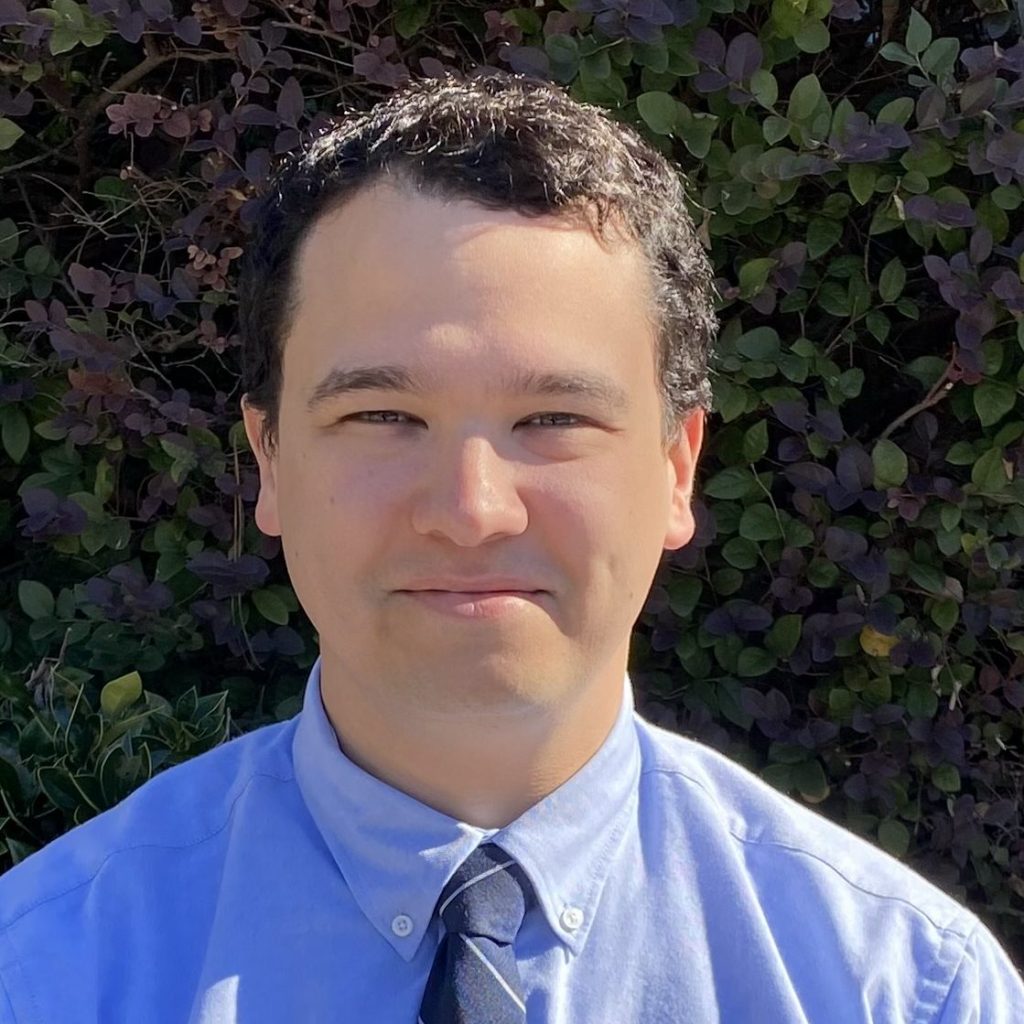 Director of Development & Community Building
Hunter serves as the Director of Development and Community Building at FaithAction and oversees the fundraising, special events, and grant writing for the organization. He works with community partners to connect them to the mission of FaithAction.
Hunter has been in non-profit work for nearly 10 years starting his career on the Eastern Shore of Maryland. This is where he began to work with immigrant communities and through his wife's K1 visa journey was able to volunteer with other immigrant serving organizations. Moving up and down the coast, he was able to see and learn from underserved communities and strived to serve their families.
Hunter graduated from Liberty University with a B.S. in Criminal Justice with a minor in Psychology. He is an Eagle Scout and Vigil Honor member of the Boy Scouts of America. He is currently serving as the public image chair for the Greensboro Rotary Club.
What inspires Hunter is seeing Washington's vision in Hamilton "Everyone shall sit under their own vine and fig tree and no one shall make them afraid." They'll be safe in the nation we've made." come to fruition.
Hunter works with donors, sponsors, and foundations to ensure the monetary stability of the organization, raising funds to deliver the mission.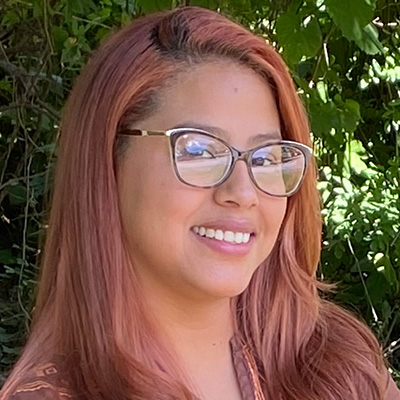 Office Manager & Volunteer Coordinator
Maricruz Hernandez serves as the Office Manager and Volunteer Coordinator at FaithAction International.
She is originally from Guanajuato, Mexico and migrated to the United States at the age of 7. Maricruz lived in Queens, NY and moved to Greensboro, NC when she was 9 years old.
Maricruz's passion to serve the immigrant community stems from acknowledging and wanting to help families overcome the hardships and barriers that many face on a daily basis. Through her work at FaithAction, she is able to engage consistently with the community in a variety of ways. Maricruz is a listening-ear for the community and an advocate.
Maricruz was the first graduate in her family. Overcoming many barriers, Maricruz graduated from GTCC with a GED and a CNA certificate. Maricruz also has certifications in infant care (SIDS, Pediatric CPR, AED, and First Aid), CPE, Money Smart and is now a certified Notary Public.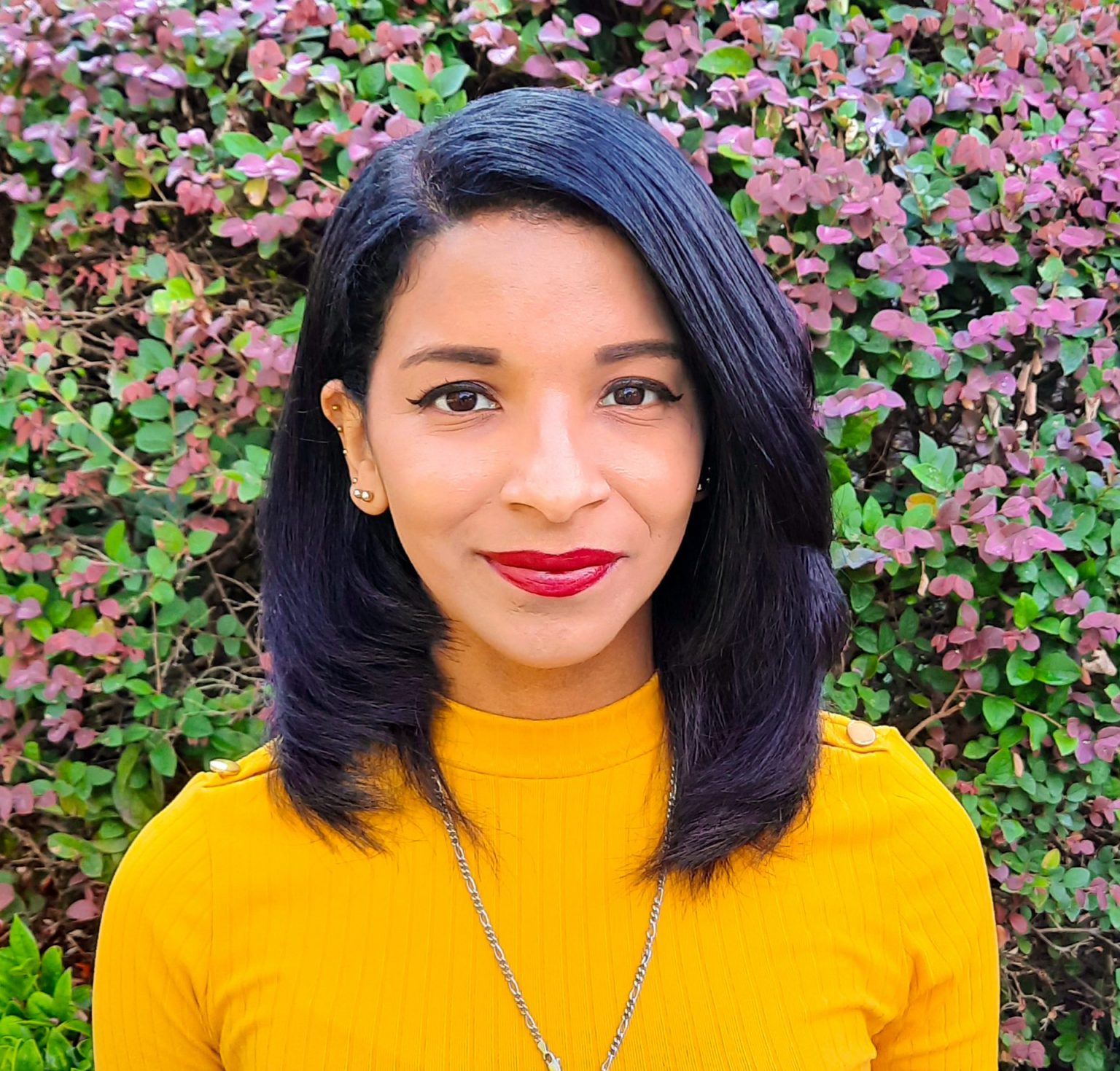 Angelica "Angel" Robles, LCSWa, MSW, CIT, CCISM
Angel Robles serves as the Mental Health Clinician at FaithAction. She was born in the Dominican Republic and graduated from Saint Leo University with her Masters in Social Work and is currently a licensed social work associate.
She lived most of her life in Florida and moved to North Carolina in 2020. Angel has worked with children in families as a family support advocate with a focus on immigrant families. She has also served as an advocate for victims of violent crimes alongside law enforcement. Most recently, her energies were invested in the betterment of communities in Greensboro creating opportunities to help families overcome the effects of poverty. In addition, she is a psychotherapist working on her doctorate degree in traumatology. Angel follows the teachings of the Baha'i Faith and loves learning of different cultures and beliefs. Her career hope is to help reduce the impacts of trauma in communities and work on solutions to end poverty, prejudice, and violence.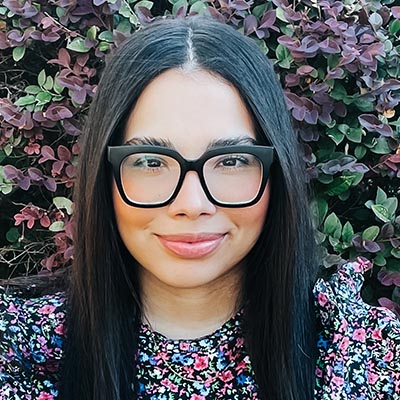 Immigrant Assistance Center Manager
Born and raised in Puerto Rico, Koralys Lopez fell in love with the idea of helping the less fortunate when she was only a little girl. Inspired at a summer camp led by her Church, Koralys quickly developed a deep passion for social work. This resolve stuck with her through college, leading her to get her BA in Social Work with a minor concentration in Criminal Justice and a Masters in Social Work and direct services with a specialty in administration from Interamerican University in Puerto Rico.
Koralys started her career in social work as a hospital social worker. She helped patients and their families navigate the medical system. After two years into the medical field, She then served as a geriatric social worker at a facility for elder care. Koralys helped improve the quality of life for the senior residents and helped alleviate some of the negative aspects of aging.
Five years later, Koralys provides case management support to the Immigrant Assistance Center team. As a social worker, she is determined to promote social well-being, help people from all backgrounds overcome their individual challenges, and advocate for social and economic justice. Koralys is devoted to helping people solve and cope with the problems that occur in their everyday lives, she believes that change happens when people are given the support they need to draw on their strengths and realize their potential to live fulfilling, happy lives. Koralys practices the Christian faith and during her free time, enjoys discovering new restaurants, cooking (especially Puerto Rican plates) and watching movies and television series.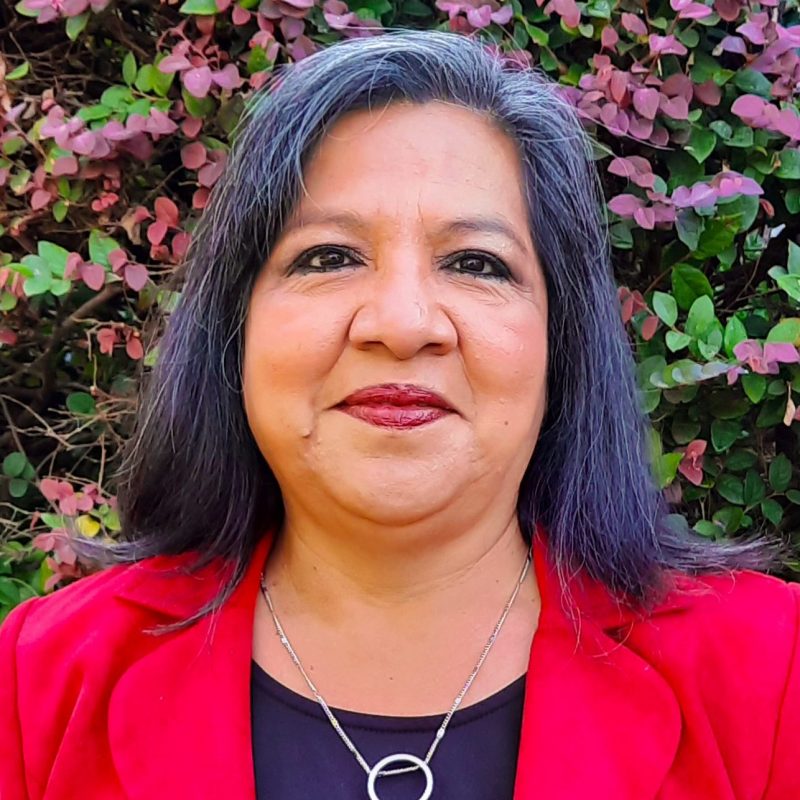 Immigrant Assistance Center Case Manager
Lidia M. Blanco serves as a Case Manager for the Immigrant Assistance Center at FaithAction International  helping to find resources to serve, advocate, and empower the immigrant communities in the U.S.
Lidia is originally from Matamoros, Tamaulipas, Mexico and has been with Faithaction for the past year.In Mexico, Lidia studied office administration, and while in the U. S., she attended Garret Seminary in Evanston, IL. She has been an active and vocal advocate for the immigrant community in her roles in ministry over the last 20 years. She is passionate about seeing lives and homes being transformed for the better and through her work she aims to continue advocating, educating, and helping to turn strangers into neighbors. Her favorite inspirational quote is "todo es posible si puedes creer."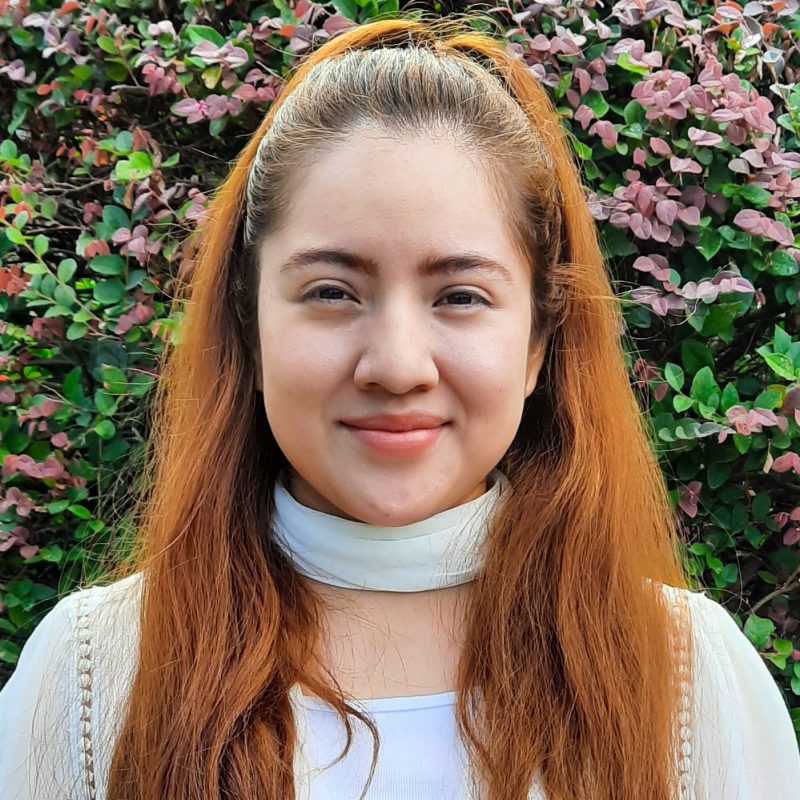 Immigrant Assistance Center Case Manager
Michel P.M. Arnett serves as an Immigrant Assistance Center Case Manager at FaithAction International by providing empowerment services to families.
Michel was Born in Mexico and spent her early years in Canada with her family, where she learned French. Michel graduated from Guilford College in 2022 with a Bachelors of Arts in Education Studies and Spanish, with minors in Psychology and French. She is now pursuing a Masters Degree in Education at Salem College with the ultimate goal of earning her doctorate and becoming a principal. Michel has also served as a medical interpreter in clinics and hospitals and has gained experience in the nonprofit world as an intern learning how to navigate educational, medical, and social systems.
Michel is guided by the awareness to do good because she understands that everyone is fighting a battle each day and instead of giving someone a harder time Michel wants to be an instrument of love, following Angelis quote "love and kindness are never wasted. They always make a difference. They bless the one who receives them, and they bless you, the giver." With her experience in the nonprofit sector, educational, medical and social, Michel is industrious about welcoming and connecting families to empowering tools.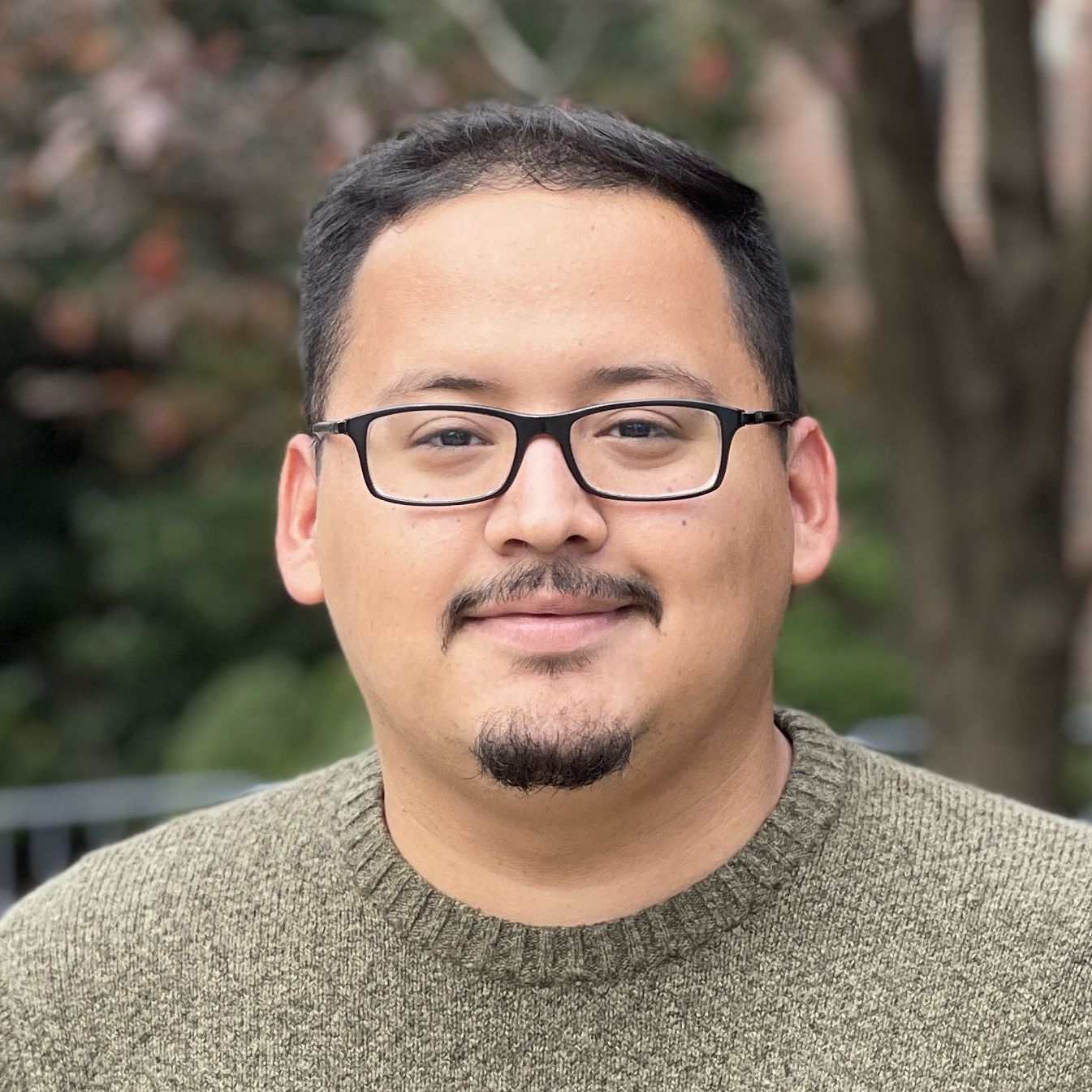 Interim Education, Advocacy & Bridge Building Manager
Jasiel Bernal Munoz serves as the Interim Education, Advocacy, and Bridge Building Manager.
Jasiel is originally from Mexico and has been with FaithAction International for close to two years. His commitment to helping the community motivates him to advocate and serve our families needs. Jasiel graduated from The University of North Carolina at Greensboro with a B.A. in International Business and minored in Spanish. He is a certified Notary Public.
Jasiel strives to continue serving the immigrant and refugee communities in Greensboro through programs such as the FaithAction ID Program.
"Todos tenemos un rincón especial cuando queremos soñar" – Roberto Gómez Bolaños. This quote reminds Jasiel that everyone has a unique gift that can be shared with the community. From a young age, Jasiel understood that his lived experiences as a first-generation immigrant would encourage his involvement with organizations who strive to help immigrants and refugees such as FaithAction International.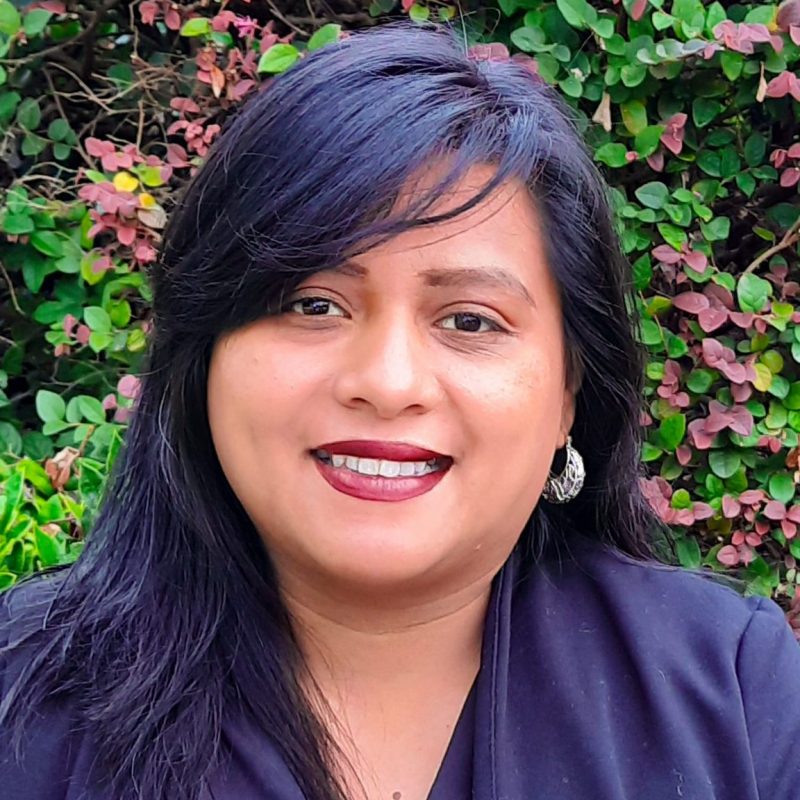 Advocacy & Community Outreach Coordinator
Erendira "Endy" Mendez- Serves as Advocacy and Community Outreach Coordinator. She is responsible for bridge building relations with our community, partners, and overseeing advocacy efforts. She is also working on strengthening our ID network coalition and support our ID partners to create a more robust program for the community.
As a first-generation Mexican Immigrant, with DACA status, she is hopeful that through her work she can create platforms of leadership development, empowerment for the families we serve and for them to lead the work in the community. Also, as a renal patient she aspires that with her experiences she can advocate for health equity. Her employment and personal experiences as an undocumented immigrant have nurtured her passion to empower others to speak up, uplift her Latinx community's creative talents and lead initiatives to give back to others.
Erendira is currently enrolled at Guilford Community College to obtain her A.S. in Business Administration, and from the same technical school, holds office administration certifications, is a certified Notary Public. Erendira has a decade of experience working in different roles at non-profits, grassroots cultural, art and sports initiatives, fundraising for the community and six years of immigration paralegal experience.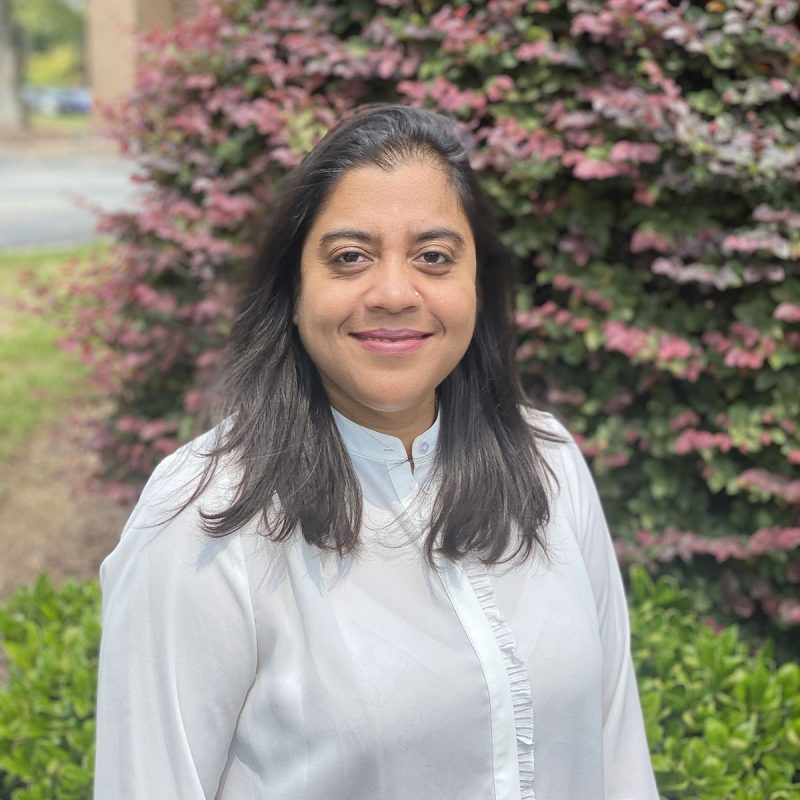 Education & Community Outreach Coordinator
Smita Sarkar serves as the Education and Community Outreach Coordinator at FaithAction. Apart from her work with us, Smita is a Research Fellow with UNCG's CNNC Fellows program, an elected member of the Greensboro Human Rights' International Advisory Committee for 2023-2025.
Globally, Smita worked as a journalist and communications manager. She studied at the London School of Journalism, worked with CNN, CNBC, Associated Press and the Hong Kong Standard. She studied Digital Marketing from Westminster Business School and has a Masters in International Relations. Smita has worked, studied and lived in Hong Kong, Singapore, London, Istanbul, New Delhi and Mumbai.
She is the Founder-Editor of globalindianstories.org, a webzine she started in London to engage, impart digital literacy to Indian diasporas across the globe. Her gift is to be able to connect with the community, and help build bridges. Her day is complete only when she is able to help at least three people every single day.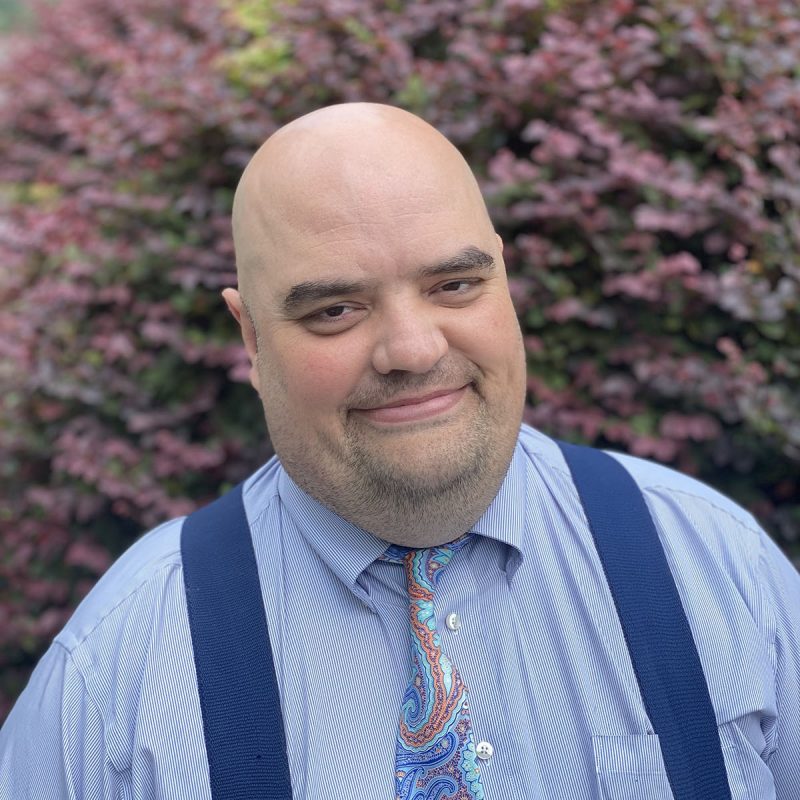 Interfaith Program Manager
Brandon Dockery is the Interfaith Program Manager at FaithAction and is primarily responsible for managing the Stranger to Neighbor program with our congregation partners.
Brandon was raised  in Alaska and has been a social worker and Friends Pastor for 15 years. Brandon received his B.A. in Biblical Studies from John Wesley University and his advanced degrees in Divinity and Biblical Studies from Houston Theological Divinity and Carolina Graduate school of Divinity.
Brandon aspires everyday to embody the teachings of Jesus and to love his neighbor as himself. Brandon is excited about the Stranger to Neighbor program and its ability to change the discussion on immigration.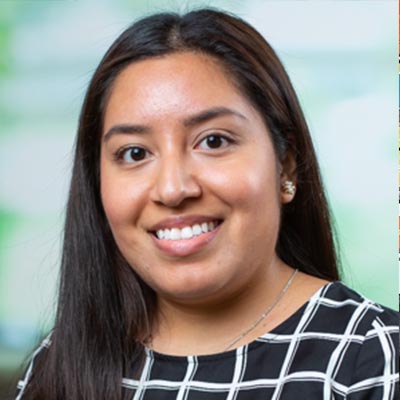 Congregational & Community Nurse
Araceli Lopez serves as the Congregational and Community Nurse at FaithAction. She was born in North Carolina and her parents are from Mexico.
Araceli is part of Cone Health's Congregational & Community Nurse Program (CCNP). They address health equity by bridging the gaps in healthcare and serving clients within congregations and communities. Araceli connects clients to their health care needs and addresses disparities to promote health and wellness of mind, body and spirit for individuals. She is passionate about preventive care, public health and decreasing the health care barriers in the Hispanic community. Araceli's hobbies include watching documentaries and making jewelry. Her interests are traveling and learning about different cultures.
FaithAction board members are crucial to the success of FaithAction by promoting the good work of the organization and providing financial oversight. Board members are also important to the long-term strategic planning process, and participate in FaithAction public programs and fundraising initiatives. Board members work closely with the Executive Director, Director of Operations, and staff to accomplish organizational goals, and invest their skills, resources and knowledge to ensure FaithAction achieves its mission and vision.
Nahed Eltantawy
Susan Fullam
Stephanie Martinez-Ramirez
Maria Mayorga
Rodney J Reynolds